Eco-Friendly Paving Company In Florida
Committed to Sustainable & High-Quality Practices
An asphalt surface is an investment for many companies. Our customers expect to receive a high-quality product that will last many years without running into major issues. But we're also proud to do our part to be environmentally-friendly on every job. That's why Pavemax uses current equipment, tools, and techniques to deliver the quality results we're known for, while also staying green-minded. Quality isn't sacrificed for sustainability or vice versa when you call Pavemax for all your asphalt needs.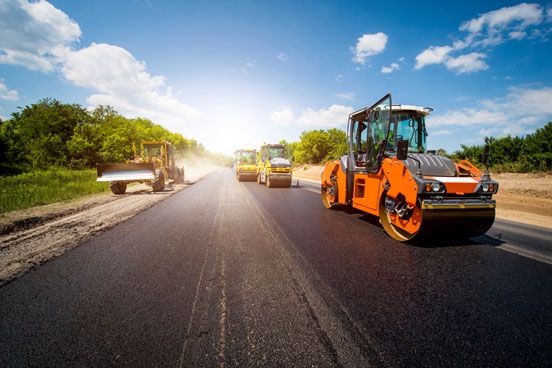 We've all passed a paving crew hard at work fixing potholes on the road. Sometimes, the team works several days to make the necessary asphalt repair. Pavemax significantly reduces the time needed for these repairs by using infrared asphalt repair techniques.
Within 10 minutes or less, the damaged area heats to a workable 300–350 degrees Fahrenheit. By mixing the damaged asphalt with a rejuvenator, we're able to use less new, hot-mix asphalt for the repair. Once the asphalt patch is compacted, it's ready for traffic in as little as 20 minutes, depending on its size.
Yes, we use infrared asphalt repair for its efficiency, but also its effectiveness. The old cutting and filling technique can create uneven seams between the edges while requiring all new asphalt to be poured. Infrared asphalt repair blends the edges, blocking out rain and other moisture from entering the patch. Doing so protects not only the new patch but the subbase and subgrade from possible long-term damage.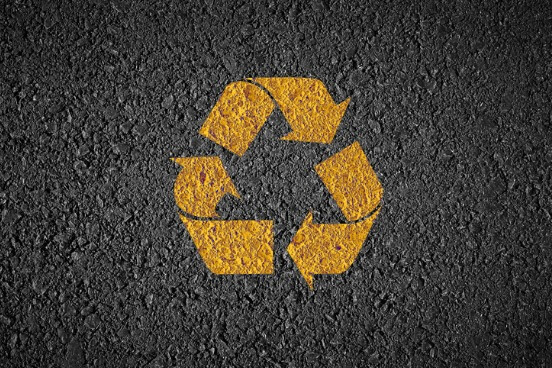 Many of the paving jobs we complete every year are done with some of the more than 76 million tons of recycled asphalt pavement (RAP), or reclaimed asphalt pavement, used annually. Many people may not know this, but asphalt is one of the most commonly recycled materials in the U.S. It's relatively easy to recycle. RAP can come from roads, parking lots, and other asphalt surfaces that are milled.
Pavemax uses a Bagela asphalt recycler that produces several tons of asphalt each hour. That may not sound like a green practice, but consider the fact that there's no petroleum burn-off released into the air.
Existing RAP can also be re-recycled many times over, expanding its life cycle, and reducing the need to create new asphalt. Unfortunately, asphalt is not biodegradable. If it isn't recycled, it ends up taking wasteful space in landfills.
Using recycled asphalt is more than eco-friendly, however. RAP is less expensive than new asphalt because it requires less energy, laborers, and raw materials to produce. It isn't affected by constantly shifting oil prices, which is true of new asphalt. When it's installed by a professional paving company, RAP also as strong, if not stronger, than new asphalt pavement.
With up to one ton of hot-mix ready in less than 10 minutes, we are saving our clients and our company time and money in a sustainable fashion. While other paving companies look for ways to reduce their carbon footprint, Pavemax is leading the way.