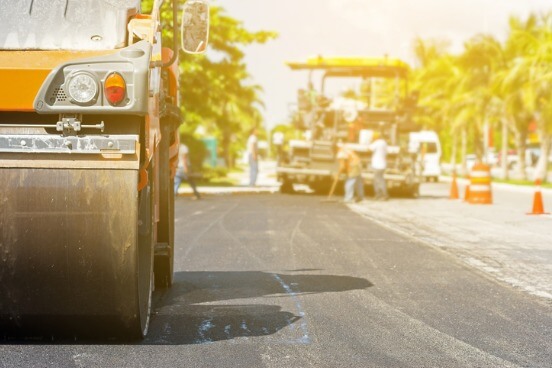 Asphalt Stamping Services In Florida
High-Quality Aesthetics & A Lasting Finish
Asphalt remains the preferred choice for durable and cost-effective paving, but what about good-looking pavement? Those looking for a stylish finish often turn to more traditional, but less durable hardscape materials, like brick and stone, unaware of the aesthetic versatility of asphalt. There is no need to sacrifice durability for great design, however. Asphalt stamping can deliver the same, if not better-looking, results — at a fraction of the cost. Our asphalt contractors with Pavemax have the know-how and the tools needed to upgrade new and existing pavement with stylish designs that add personality and value to all pavement surfaces. Contact us today to learn more and to receive a free estimate.
Benefits Of Asphalt Stamping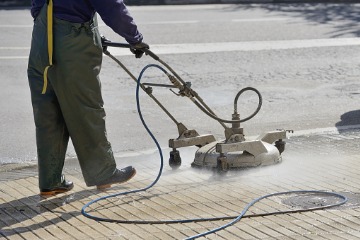 Durable
Unlike traditional materials, such as brick and stone, stamped asphalt is made of a single continuous surface, making it more resistant to damages resulting from erosion, weed growth, and shifting. Epoxy film extends the lifespan of asphalt by blocking harmful sun rays and rain.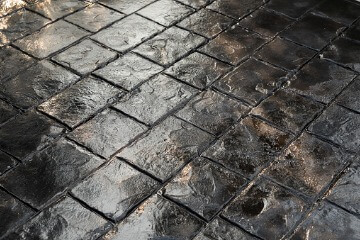 Customizable
The possibilities for customization with asphalt stamping are truly endless. Choose from a wide selection of colors, textures, and interlocking patterns, from herringbone and offset brick to ashlar slate and British cobble, and get a complimenting look for your property.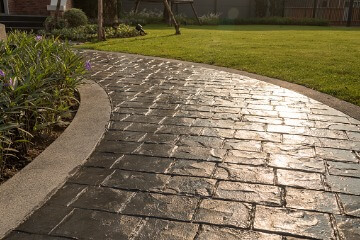 Cost-Effective
Asphalt is more flexible and less porous than most hardscape pavers, resulting in less required maintenance and fewer repairs. Installing and stamping asphalt is also much cheaper and quicker than choosing brick or stone.
The Asphalt Stamping Process
Asphalt stamping can be done on either new or existing asphalt. The process is relatively the same in both cases. The installed pavement is first heated until it becomes moldable. Then, a template, molded for the desired pattern, is pressed against the surface of the asphalt and quickly removed. This last step is repeated several times until the pattern is successfully imprinted. Once the asphalt retains the desired shape, sealcoating is applied to achieve the desired color and texture and to protect the fresh asphalt from sun and weather damage. When installed correctly, stamped asphalt can be a reinvigorating addition to different types of properties and streetscapes, including:
Plazas
Crosswalks
Intersections
Store Entrances
Sidewalks & Trails
RV Pads
Park Strips
Traffic Tables
Asphalt Driveways
Raised & Level Medians