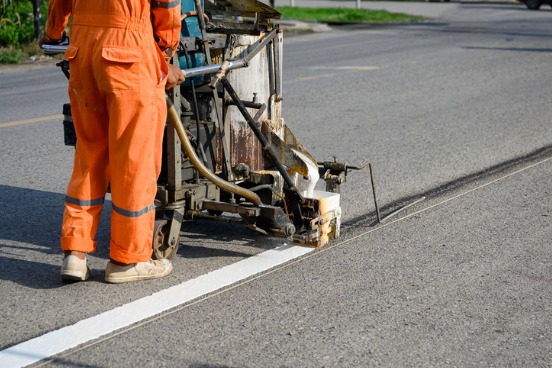 Thermoplastic Pavement Marking Services
Up-To-Code, High-Quality Paving
As the leading paving company in Florida, Pavemax utilizes only the most reliable, time-proven materials and the latest technology for roadway marking. We offer thermoplastic striping services on all types of properties and roadways for owners looking to maximize durability with the best bang for their buck. For decades, thermoplastic has been the preferred material for highway lines and industrial signage thanks to its durability against harsh weather conditions and high traffic. This hardiness is the result of a special blend of binders and resins that, when hardened, become a tough and highly reflective material. Contact us today for a free roadway marking estimate!
Thermoplastic Striping Benefits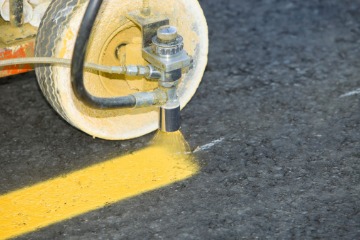 Cost Effective
Thermoplastic striping requires less maintenance, which translates into greater savings in the long run. And unlike other marking materials, primer or sealer is not required when applying thermoplastic to PCC (Portland Cement Concrete) or aged pavement surfaces.
Ready To Use
Roadway marking with thermoplastic is ready for traffic just minutes after application — no lengthy drying times required. Because of its quick-drying properties, there is also less chance of contamination during application resulting in a stronger bond and even finish.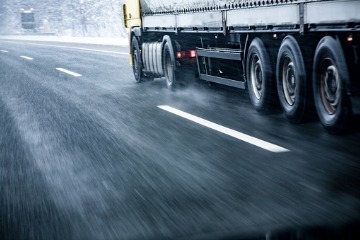 Durable
There's a reason why thermoplastic markings are the best option — rain or shine, thermoplastic paint can withstand five to seven times more wear and tear than traditional water-based paints.
The Pavement Marking Process
Thermoplastic material comes either in a solid block or bags of granular material, which becomes liquid when heated to 400 degrees Fahrenheit or higher. Once liquid, the thermoplastic paint is then applied to the asphalt or concrete surface using one of three methods: spray, ribbon, and extrude. The type of thermoplastic paint used depends upon the quality of the surface, as well as the time and equipment available. To ensure a successful application, contact Pavemax. We specialize in all application methods and utilize the best in paving equipment and thermoplastic materials. For expedient results, we also offer preformed thermoplastic applications, ideal for intersections, short lines, and warning markings. Thermoplastic pavement marking offers a plethora of additional benefits over traditional water-based paints.
Cost-Effective & Long-Lasting Road Marking
Even & Uniform Road Signage For Users
Easily Customizable To Display Logos Or Property-Specific Signs
Adds A Premium Aesthetic To Buildings & Surrounding Landscapes
Improves Skid & Slip Resistance For Driver Safety