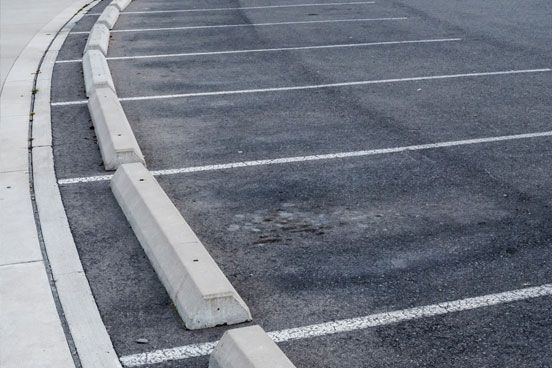 Safer Parking Lots
Precast Concrete Wheel Stops
Tens of thousands of collisions occur every year in parking lots and garages. Bumper blocks, also known as parking bumpers, wheel stops, or parking curbs, help to protect property and pedestrians from vehicles, as well as enhance the appeal of public and commercial parking areas. Pavemax is a premier manufacturer, supplier, and installer of precast concrete bumper blocks in Florida available in custom lengths, colors, and designs. Manage vehicle traffic, protect sidewalks and infrastructure, or revamp the parking area's aesthetics with concrete wheel stops that fit your project's objective. Contact us today for a free estimate!
Free Estimate
Benefits Of Concrete Parking Bumpers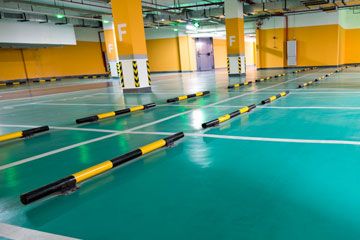 Pedestrian Safety
Bumper blocks prevent vehicles from entering pedestrian areas, such as sidewalks and pathways, reducing the dangers of collisions.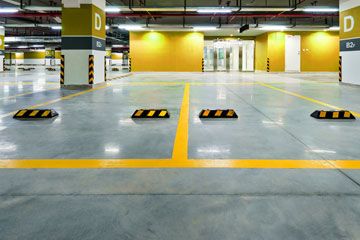 Protect Infrastructure
Wheel stops create barriers between vehicles and other property, such as signs, utility poles, and other cars, to help avoid damage.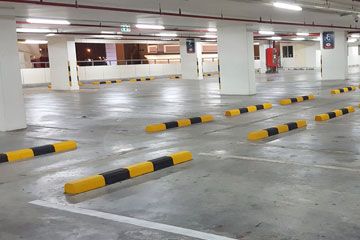 Lasting Appeal
New parking curbs from Pavemax instantly enhance the visual appeal of a parking area and, because of strong concrete cores, last for years.
Common Uses For Bumper Blocks
Our paving contractors design parking bumpers that safeguard property, such as signposts, mailboxes, and ATMs; and pedestrian walkways near retail businesses, churches, and schools. We also manufacture heavy-duty, impact-resistant bumper blocks that stand up to buses and commercial vehicles, as well as weather-resistant parking curbs that withstand Florida's heat and humidity, and fluorescent bumper blocks that are visible in dimly lit garages. Other common uses for wheel stops in Florida include:
Guide traffic inside metropolitan mall, office park, and airport garages.
Boost the curbside appeal of retail businesses and restaurants.
Replace weathered bumper blocks to beautify public parking areas.
Protect native grasses and landscaping from parked vehicles.
Pavemax also offers a wide range of other paving and asphalt services, including line striping. Contact us for more information!
Free Estimate