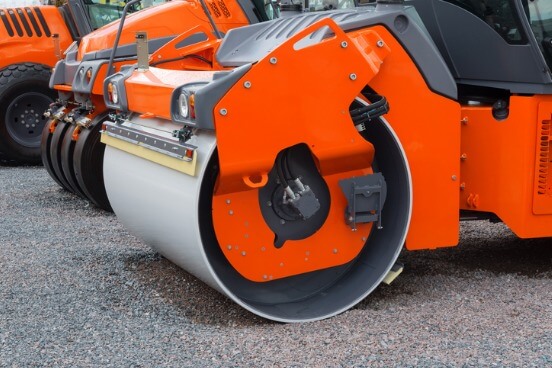 Florida Sealcoating Professionals
Smooth Asphalt Application For A Lasting Finish
When it comes to asphalt sealcoating, there are two main techniques for application: spray and squeegee. Each technique has its own benefits and the choice will largely depend on time, budget, and the condition of the asphalt. Here at Pavemax, we are experienced in all types of applications and we work with our customers to find the best option for their needs. For squeegee applications, our approach is simple — to ensure a smooth and uniform finish, the application process is given ample time and attention to detail. When done correctly, sealcoating with squeegees can be just as effective, if not more so, than any other method. For a free estimate from one of the best paving companies in Florida, contact Pavemax today.
Free Estimate
Benefits Of Squeegee Sealcoat Applications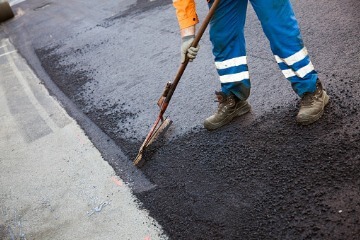 Ease-Of-Use
Squeegees are great at evenly dispersing liquids across surfaces. Think of how easily window cleaners are spread across the glass with the use of a squeegee — sealcoating works similarly to this.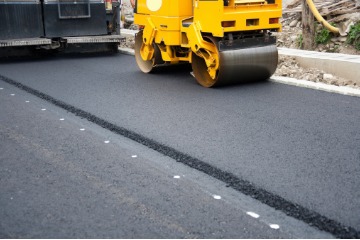 Versatility
The squeegee can either be handled manually, in the case of brush-shaped squeegees, or with the help of a ride-on machine. These techniques can be especially useful for rough or porous asphalt surfaces.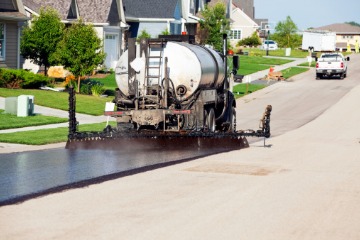 Lasting Repairs
In comparison with spray applications, the added pressure of squeegee applications helps the sealcoating liquid get inside any small crevices the asphalt might have, which results in an even coating.
The Sealcoating Process
Both manual and machine squeegee application techniques generally take longer than spray applications. Manual sealcoat applications require the greatest amount of time and, while many would think a do-it-yourself (DIY) solution would be the most cost-effective, nailing an even finish is key for asphalt preservation and sealcoating can be difficult without the right equipment and experience. Badly handled squeegee applications could result in uneven surfaces and wasted sealcoating, which in turn could leave you with patches that take longer to cure and less attractive pavement. To prevent this, Pavemax entrusts experienced professionals with the latest in paving equipment and asphalt sealcoating in Florida, while managing the optimal schedule for you and your pavement. Other benefits of a Squeege sealcoat application includes:
Cost-effective & long-lasting asphalt protection.
Provides an even & uniform driving experience for guests.
Easily fills cracks & crevices, creating a higher-quality bond.
Adds a premium aesthetic to buildings & surrounding landscapes.
Greater pavement flexibility during warmer temperatures & increased traffic.
Our asphalt contractors will ensure the coating process goes smoothly with enough attention given to the smallest details for industry-leading results. Contact Pavemax today to schedule asphalt sealcoating services for your property!
Free Estimate