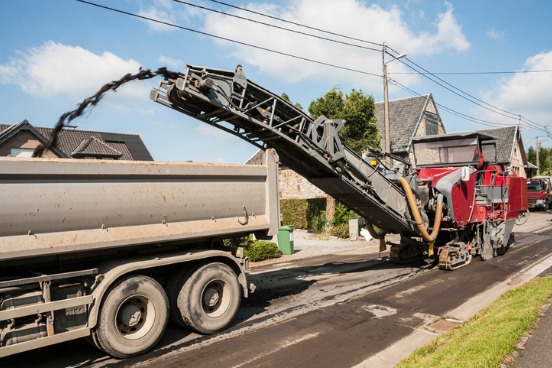 Pavement Milling In Florida
Recycling Asphalt & Improving Roads
No road, bridge, or parking lot lasts forever. Over time, pavement can become distressed and uneven, often as a result of high traffic, rough weather, and vehicle accidents. Milling is a cost-effective and environmentally safe option for asphalt maintenance and repair. Milling machines grind layers of bad asphalt and recycle the waste (asphalt millings) as aggregate in reclaimed asphalt pavement (RAP), which is then used to level and resurface roads. Milling saves money, compared with asphalt removal, by eliminating only the layers that require replacement. Asphalt millings are also 100-percent recyclable and can help reduce the cost and environmental impact of additional asphalt services. Not all paving companies in Florida mill roads using the same techniques, however. At Pavemax, we use the latest milling machines and cold planers, which feature automatic depth control and are capable of milling to about 0.2 inches of the target height. Whether a project involves a business parking lot or a public highway, improve the surface for driving for less money and with less harm to the environment by choosing asphalt milling from Pavemax — get a free estimate today!
Free Estimate
Benefits Of Parking Lot Maintenance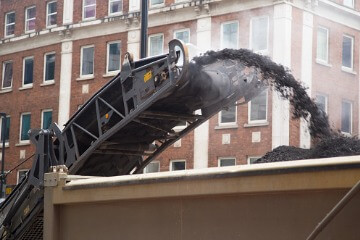 Recycling
After damaged layers of asphalt are removed and ground in a drum, the millings are repurposed as aggregate in RAP or part of hot mix asphalt (HMA), which is used for cost-effective and eco-friendly pavement repairs.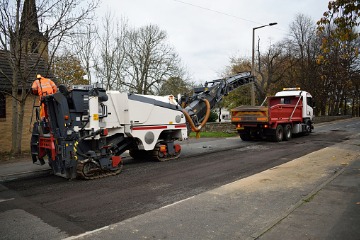 Resurfacing
Milling machines can correct distresses in asphalt, such as raveling (loose aggregate), bleeding (binder on the surface), rutting (low spots), and shoving (washboard effect), for more comfortable driving and a longer road life.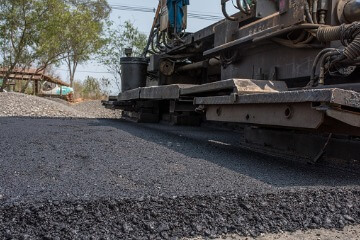 Road Height
Milling can adjust road heights and clearances of road structures, such as curb reveals, catch basins, guardrails, and overhead clearances, as well as alter the slope and grade of roads for better drainage.
Classes Of Road Milling
Pavemax is one of the most qualified asphalt milling companies in Florida to offer all five classes of road milling. First defined by the Asphalt Recycling and Reclaiming Association and later recognized by the Federal Highway Administration, each road milling class correlates to a type of asphalt maintenance or repair. To receive an accurate quote, mention which of these five classes of milling best accommodates your needs when you contact us for a free estimate.
Class I – Remove surface irregularities
Class II – Mill pavement to a uniform depth
Class III – Add a cross slope to class II
Class IV – Mill to the base or subgrade (full depth)
Class V – Mill to different depths at separate locations
Free Estimate