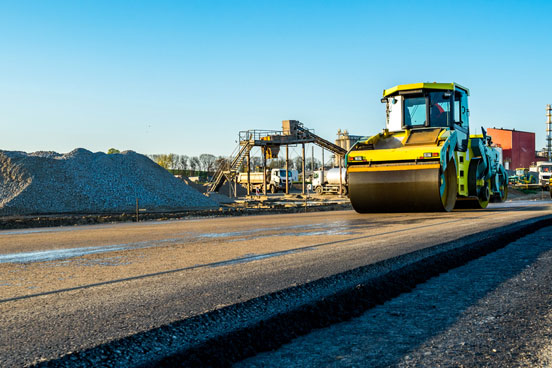 Florida Asphalt Experts
Fresh Look, Lasting Results
Our role in any new construction project, such as a parking lot or road, goes beyond simply putting down new asphalt. Pavemax works with the project's general contractor to plan and determine when it will be best to begin paving. Planning and communication are part of how we produce quality results in every new construction project. All new asphalt construction abides by local zoning and Americans with Disabilities Act (ADA) requirements. Contact the paving contractors at Pavemax today to begin planning your new construction project!
Free Estimate
New Asphalt Construction in Florida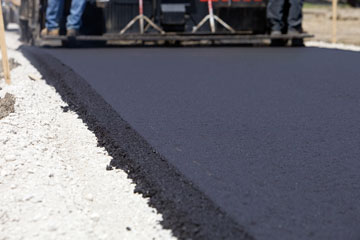 Quality Expectations
To consistently produce quality results, it's necessary to be knowledgeable and experienced. Pavemax understands all aspects of paving in new construction, including subgrade, drainage, and installation.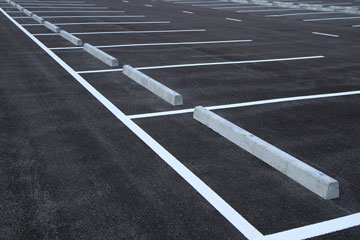 Roads & Parking Lots
The paving professionals with Pavemax have the equipment and materials to handle new construction for any sized road, parking lot, or driveway. We complete the project within local code requirements including ADA.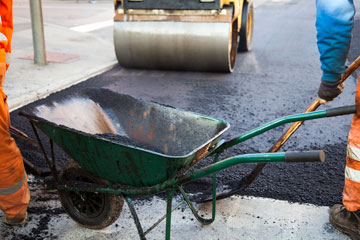 Replace Old With New
New construction isn't limited to a previously unpaved space. Pavemax can replace asphalt that is beyond repair at one time or in stages, giving you back an enduring surface for years of use.
How New Asphalt Construction Works
New construction begins when you meet with Pavemax to develop a layout and plan for the project. We work with your schedule, focusing on minimizing disruptions to business activities. Excavation is the next step, including a stability inspection of the subgrade before grading to the proper level. Added stone creates the base; the amount required depends on the specific project. After grading and compacting the stone base for proper drainage, we lay down the asphalt itself. Signage and line striping is added to complete every new construction project. Benefits of new asphalt construction include:
Asphalt can be driven on in a matter of days.
New asphalt construction can be done in stages or one time.
It's eco-friendly when using recycled asphalt pavement (RAP).
New asphalt construction improves traction for traffic, increasing skid resistance.
Numerous paving services extend the life of new construction.
Free Estimate