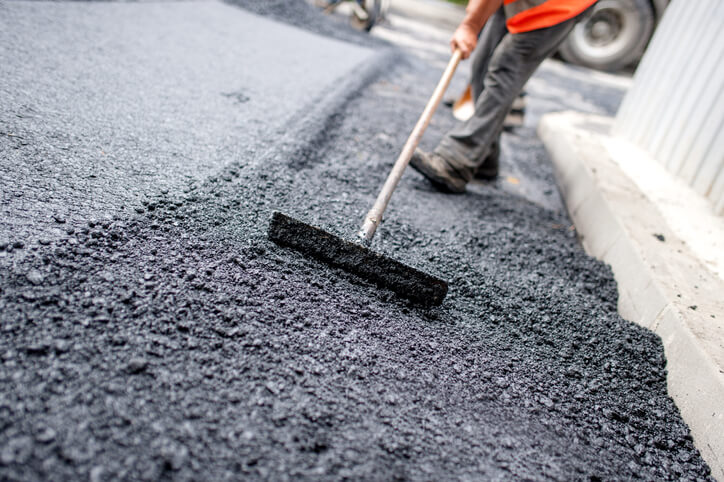 Seasonal Asphalt Maintenance
Mar 1st, 2021
Florida's long rainy seasons can make it challenging to perform vital maintenance on asphalt surfaces, but a little bit of advanced preparation can have efficient results rolling out like clockwork. With regular maintenance, your asphalt lots, driveways, and roads can all help your business make the right impression. Make sure you hire an Orlando paving company at the right time with these tips from Pavemax.
Pavemax has over 30 years of experience operating as an exceptional paving company that provides competitive quotes and top-notch services.
Contact us today to request a free estimate.
Winter & Spring
The drier months of winter and early spring bypass the rain and unpredictable storms of hurricane season, making it ideal for outdoor maintenance. During this time, it's best to address asphalt crack repair and other damages that can be exacerbated when the rains come and start shifting the soil beneath. Given the extent of the work required, it's also an excellent time to complete asphalt overlays to provide long-lasting results and sweeping repairs for extensive damages. If it's been more than four years since the last application, winter and spring also make a good time for asphalt sealcoating. Sealcoating can protect the asphalt's surface, filling in the pores and repelling stains and discoloration prone to happen during the summer and fall months.
Summer & Fall
Even though extensive repairs and asphalt maintenance aren't suggested for the fall and summer months, smaller projects can still be carried out. Simple asphalt patching and driveway repair can address potholes and cracks that weren't dealt with during the drier months. Infrared asphalt repair can efficiently and effectively spot-treat damaged asphalt. These repairs take minimal time but can make the difference in creating a lot, driveway, or road that is both safe and welcoming. It's also an excellent time to clean the asphalt professionally. Over time, asphalt accrues various chemicals from vehicles and dirt and debris from the surrounding environment that slowly degrades the asphalt. Seasonal cleanings can help prevent this degradation and keep the asphalt looking its best.
---
When laid by our professional paving contractors, asphalt paving can withstand years of damage from erosion, shifting, and heavy traffic. When paired with regular maintenance, asphalt pavement can stay strong and reliable for up to 20 years.