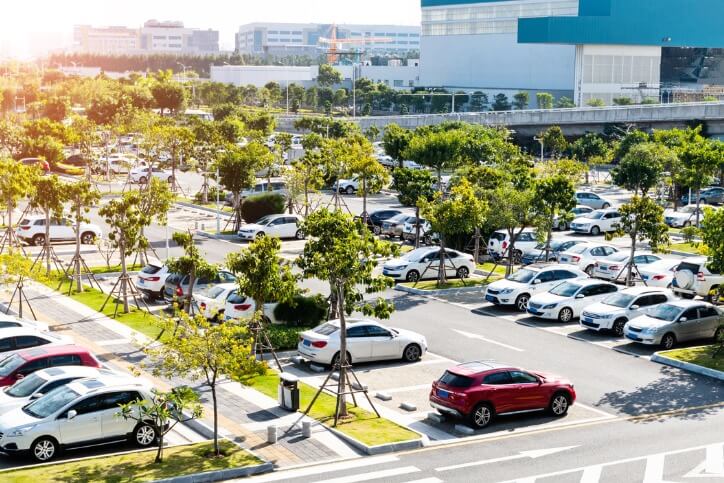 5 Ways Parking Lot Maintenance Can Help Your Business
Nov 6th, 2020
Nothing says "unwelcoming business" quite like a parking lot in disrepair. There's just something so off-putting about having to shop or run errands where potholes and cracked curbsides abound. Such parking spaces are not only unsightly but also potentially hazardous for vehicles and pedestrians alike.
So, how can you prevent your business' parking lot from turning into an inconvenience for customers? With regular maintenance of course! When you partner with a reputable and experienced asphalt paving company like Pavemax, you can expect fast and reliable service that will keep your customers coming back.
Looking for the best paving companies in Florida? Pavemax has been in the business for nearly 30 years! We know our way around asphalt and use only the best of materials and equipment. Contact us today to request a free estimate.
In the meantime, learn more about how routine maintenance and asphalt repairs can help your business keep and attract customers.
Save Money On Repairs
Ongoing maintenance is all about catching and remediating issues before they become widespread and expensive. One way we do this is through asphalt patching. As the name suggests, this process essentially involves cutting the damaged section and replacing it with fresh asphalt. Asphalt patching is not only economical, as only part of the pavement is treated, but also relatively quick with minimal downtime so that you can continue business as usual.
Extend Your Pavement's Lifespan
Aside from saving you money on repairs, routine maintenance can save you money in the long run by prolonging the lifespan of your asphalt. Once the patching process is complete, we can begin applying asphalt sealcoating to the new pavement. Doing so adds an extra layer of protection against the elements. These services can significantly extend the lifespan of your asphalt, ensuring your parking lot can serve your business well for years to come.
Remain ADA-Compliant
One mistake we see property owners make time and time again is neglecting their municipalities' building and traffic safety codes. ADA compliance is particularly important as violations could result in hefty fines, construction delays, and closures. The best way to adhere to ADA standards is to have licensed paving contractors survey and maintain your business' parking lot regularly. If you are expanding or building a new parking lot, only schedule asphalt paving and new construction services with a reputable paving company that specializes in ADA-compliant paving.
---
Need parking lot striping, concrete car stops, or driveway sealers? Florida paving company, Pavemax, offers a wide range of paving services for both residential and commercial properties. Contact us today to get a free estimate.