Asphalt Paving Service
Our experienced Pavemax asphalt contractors in Orange City, FL provide high-quality commercial asphalt and paving services. By understanding what your business needs, we're able to develop customized solutions rather than a one-size-fits-all paving project, and we complete every repair and asphalt service with confidence. Our paving contractors complete every job on time and of the highest quality. Whether it's municipal, industrial, or commercial paving, we guarantee every customer the same expert service and outstanding results. Contact us today for any of your asphalt paving needs or to request a free estimate!
Free Estimate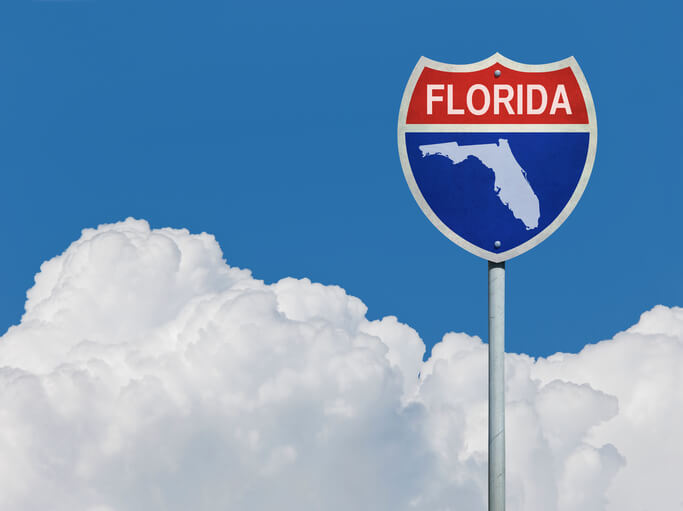 Asphalt Paving & Repair
Asphalt is durable and versatile, making it the best choice for paving surfaces such as driveways, parking lots, and roads. Pavemax offers a full range of asphalt services from a new installation to asphalt repair to asphalt milling. Our focus is on providing high-quality, long-lasting asphalt paving.
Asphalt Crack Repair
Over time, prolonged exposure to the sun, heat, water, and traffic can cause some binders in your asphalt to break down, creating fractures and gaps in the pavement. Using tried and tested methods, we can help fill these cracks so your pavement can last longer and look its best.
Asphalt Patching
Asphalt patching fills these areas and returns the asphalt to a safe and stable surface for everyone. Many companies use our asphalt patching service as part of regular maintenance to extend the life of asphalt surfaces. Pavemax uses several patching techniques for asphalt repair to potholes and other exposures with long-lasting results.
Infrared Asphalt Repair
Infrared asphalt repair extends the lifespan of the asphalt. This asphalt patching technique provides a solution to the unnecessary waste of raw materials while simultaneously providing a cost-effective solution with a quick turnaround. At Pavemax, we leverage the benefits of infrared asphalt repair for the benefit of our customers and the preservation of their asphalt.
Asphalt Sealcoating
Asphalt sealcoating acts as a protective layer to protect the asphalt from drying and cracking. Sealcoating can help prolong the life of asphalt, prevent damage, and help preserve the color from fading. Our sealcoats are done to the highest quality. We offer several types of seals based on the conditions the pavement will experience.
Tack & Prime Coating
Harsh sun and heavy rains in Orange City, FL can quickly deteriorate asphalt pavement. Tack and prime coating is specifically designed to protect against water damage. Plus, it makes roads safer by reducing road slickness when wet.
Traffic Coating
Traffic coatings are a preventative maintenance technique that seals the asphalt to protect it against deterioration in high-traffic areas, using an asphalt-based emulsion to create a long-lasting barrier. Pavemax uses the best quality, high solids sealer available for lasting results.
Asphalt Structural Maintenance
Structural maintenance techniques increase longevity and improve the integrity of asphalt pavement. Our asphalt contractors can effectively maintain or replace the load carrying capacity and remove roadway safety hazards without a full asphalt replacement, such as through the following services.
Asphalt Removal & Replacement
The removal and replacement of asphalt are recommended for fine hairline cracks undermining the substrate due to water damage. Pavemax can help restore the look and function of your pavement with new asphalt construction and asphalt patching to portions of the surface. At Pavemax, we also over asphalt milling to replace the surface for less money and with less harm to the environment
Asphalt Resurfacing
For more advanced cases of asphalt failure, asphalt resurfacing is an effective solution. During this process, a new layer of asphalt is installed over the existing damaged area. It is an affordable and long-lasting asphalt solution.
Asphalt Stamping
Asphalt stamping achieves the look of brick or pavers by stamping a stone pattern into asphalt paving. It can elevate the look of an area compared to standard asphalt. Stamping a continuous surface is more durable and affordable than individual bricks or stone, which is more cost-effective than laying individual pieces and increasing the asphalt's lifespan more cost-effective than laying individual pieces. As an added bonus, you can choose from a wide selection of colors, textures, and interlocking patterns to elevate your home or commercial building's appearance. When installed correctly, stamped asphalt can be a reinvigorating addition to different types of properties and streetscapes, including the following!
Parking Lot Paving & Maintenance
A damaged and unattractive parking lot can deter customers and present a safety hazard. Properly maintaining a parking lot will prevent potholes, cracks, and crumbling pavement.
By staying on top of maintenance, a lot can last 30 years before needing to be replaced, whereas unmaintained lots only last roughly 15 years.Contact the paving contractors at Pavemax to restore or create a long-lasting parking lot in Orange City, FL. Our parking lot paving and maintenance services include:
Parking lot paving.

Crack and pothole repair.

Overlays.

Sealcoating.

Curbs, sidewalks, walkways.

Speed bump and wheel stop repair.

Pavement markings
Speed Hump Installation
Our Florida asphalt contractors leverage expertise within the paving and asphalt industry to increase roadway safety both for drivers and pedestrians through speed humps installation and maintenance services. Our speed humps help improve safety by encouraging a reduced speed, comply with regulatory requirements within the State of Florida, and are custom fitted and installed to each project location to ensure their effectiveness and function.
Bollard & Bumper Block Installation
Bollards are concrete and steel safety posts that are installed outside of building entrances, along sidewalks, and in other critical areas of parking lots. Similar to bumper blocks, only taller, slimmer, and stronger, bollards indicate to drivers that some areas of the parking lot are off-limits to cars as well as prevent vehicles from entering those areas. In addition, bollard installation contractors also provide bumper block installation to help organize parking lots. Pavemax is a premier manufacturer, supplier, and installer of precast concrete bumper blocks in Florida available in custom lengths, colors, and designs.
Line Striping
As full-service roadway and parking lot contractors in Orange City, FL, we offer line striping to complete roads and parking lots. Line striping is the process of painting lines, arrows, and words to help organize parking lots and improve their flow of traffic.
Traffic Sign & Safety Device
At Pavemax, we offer high-quality traffic signs and safety devices. Traffic control devices refer to signs, signals, and other devices installed along roads, buildings, and parking lots. They enforce safe and efficient movement for pedestrians and drivers. Commercial parking lots generally feature regulatory and warning signs such as speed limits, directional signs, or speed hump warnings.
ADA-Compliant Pavement Marking Services
The Americans with Disabilities Act (ADA) requires that all public facilities constructed after 1993, be made accessible to persons with disabilities. We offer ADA parking lot line striping and ADA signs and safety devices. Pavemax guarantees ADA compliance for all our asphalt and pavement marking services. Contact us to receive a free ADA compliance estimate today!