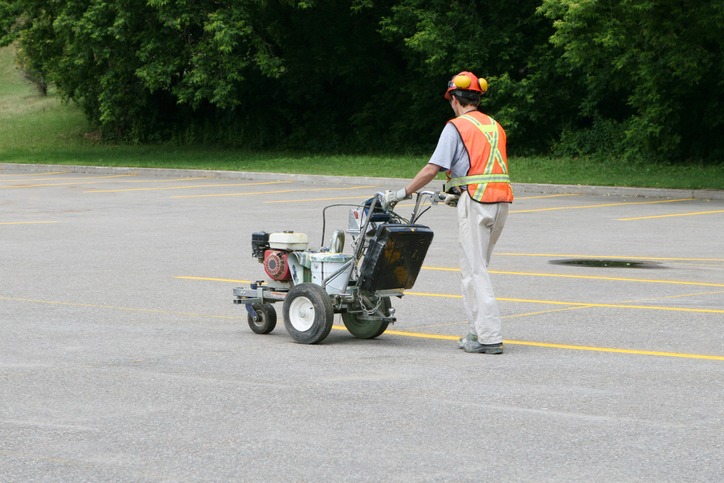 Reasons To Hire A Paving Company
Apr 14th, 2021
After watching a couple of YouTube videos, you might be feeling confident and think that you are ready to install and repair your parking lot, but some jobs are better left to professionals. While hiring a professional commercial paving company might seem like an unneeded expense, there are advantages to hiring them rather than trying to tackle paving your company's paving needs yourself, even if you are the world's best handyman. So, make sure that you hire a professional paving company.
Our Florida paving company has over 30 years of experience delivering high-quality, efficient paving services. Contact us today to request a free estimate.
Save Time
Between employees and customers, you probably don't have to spend time during or after work filling in the cracks in your lot and redoing the line striping between each stall. This will give you more time to focus on other aspects of your business while the professionals do the work for you. Commercial paving companies also advanced and high-quality equipment that helps get the job done faster. Without it, the pavement surface could be torn up for longer, need major repairs, and become a greater inconvenience to the visitors on the property.
Save Money
Much like how professional equipment can save you time, it can also save you money in the long run. The equipment helps paving contractors complete the project in a timely manner while also getting the job done correctly the first time. While you might be able to figure out how to lay pavement yourself or find the material you would need online, it could lead to costly repairs in the future due to a lack of experience. By hiring a commercial paving company, you are ensuring that the results will last longer and will be of better quality than if you did it yourself. With all the expertise and experience they have to offer, professionals can identify potential problems and fix them before they become more expensive issues, saving you money on parking lot maintenance or other asphalt repairs in the long run.
Ensure ADA Compliance
The Americans with Disabilities Act's guidelines are stricter than one may think. One of the guidelines includes proper striping for designated handicap-accessible parking spaces. A certain number of spots must be reserved for handicap-accessible cars and vans. Having approved asphalt paving contractors survey and repair the business' parking lot regularly is the safest way to ensure compliance with ADA requirements. Failing to meet these requirements can result in fines. For a first violation offense, there is a fee ranging from $55,000 to $75,000, but for a second violation, the maximum is $150,000. By hiring a commercial paving company, you can rest assured that your company's parking lot is ADA compliant.
Reduce Liability
A poorly maintained parking lot can hurt not only your wallet but also your reputation. If an accident occurs because of an issue with the parking lot, the property owner is the one who is held accountable. This could cost you money in legal fees and court costs. Uneven lots could put vehicles at risk of tire and wheel damage, and it can put visitors at the risk of slip-and-fall injuries. By fixing potholes, filling cracks, and clearing away debris, the parking lot can become safer for visitors. Some commercial paving companies can even provide landscaping services and install lighting. In turn, this will make the parking lot safer and decrease any potential lawsuits.
Best & Most Durable Result
Experienced Florida paving contractors are trained to know the best practices in their industry. By considering environmental factors, such as location, traffic, and climate, they can make a well-informed decision to tackle the project. Because of their diligence and thorough planning, the paving will be smooth, durable, and long-lasting. Before paving the parking lot, professional companies ensure that you have a proper drainage system and a stable sub-base before pouring any asphalt, ensuring the most durable and highest quality results.
Make It Safer
Professional driveway pavers can also improve the safety of the lot. Asphalt's smooth surface helps improve skid resistance. Poor choices in asphalt paving could cause problems to arise and could lead to future maintenance issues. Other types of asphalt, such as open-graded asphalt, are helpful in more rainy areas. Open-graded asphalt allows for improved water drainage that reduces the amount of water that could potentially freeze. This water can turn into a slip-and-fall hazard.
---
Protect your pavement and parking lot, and contact Pavemax today to request a free estimate or to learn more about our wide range of paving services.